Lily Van Tongeren has been a volunteer at Triple A Animal rescue center for over 8 years; according to her husband Tom, she basically lives there.  And when she's not at the center she's out campaigning to raise much needed funds or at home nursing some sick abandoned puppy back to health.
Every week Triple A opens it's doors to animals that have been abandoned, dumped in rubbish bins, even doused in acid, often starved of food and affection; they share a home with the already 350+ dogs and 150+ cats that call Triple A home; their safe haven.
Did you know that Triple A is one of the few rescue centers on the Costa that does not exterminate their "inmates" after 10 days of arrival?  The only center that has so many animals under one roof with so little support; particularly following the harrowing and unfounded accusations thrown at them on the eve of their 25th year anniversary.
Over the past 3 decades Jan Weima, Bettina, Anna and the team have put their heart and soul into running this charity that has not always received the recognition or credit it deserves.
Marbella wouldn't have its 5 stars if we still had stray cats and dogs scavenging in our bins, pooing in our streets and peeing on everything to mark their territory. Marbella is a safe and clean city and Triple A Marbella has a lot to do with that.
Recently Lily and other volunteers have charged around Marbella in virtual desperation from loss of financial support from the locals,  some of who have not taken the time to follow up on the scandalous allegations made and have chosen to just walk away "from the situation" rather than follow up to see if the allegations were true or not, and are doing much harm.
Are we not innocent until proven guilty? Are we all that self-centered that we cannot take the time to analyse the pros and cons of having Triple A… or not?
But this virtual nightmare has given birth to an amazing new project to help not only get the much needed financial support but to educate & at the same time make it possible for more people who love animals to have them in their lives, regardless of where they live or how much they work; thanks to this new system of  "Virtual Adoption".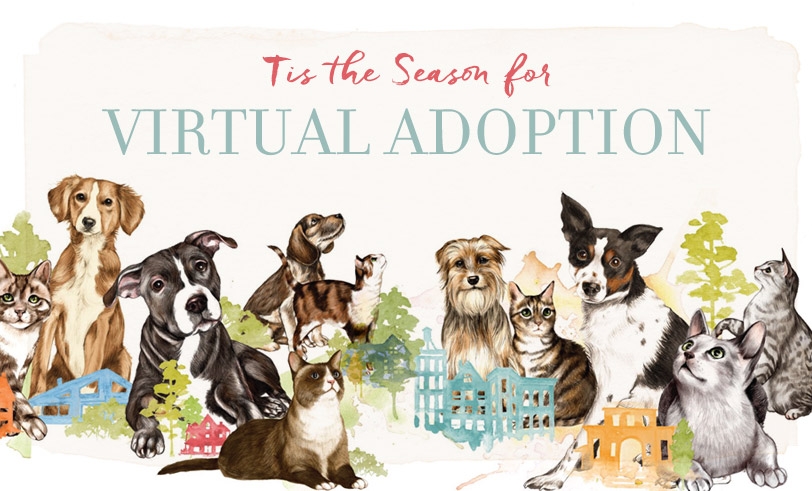 Whether you live in an apartment or are away at work all day, Virtual Adoption allows you to contribute to the up-keep and care of one particular chosen furry friend of the many hopefuls at Triple A; receive up-dates on his day to day and be a part of his life, and if you are in the area, even spend personal time with your special friend.
This idea has flourished and led to the "real" adoption of Harry & Coco, two of the oldest and longest residents at the center who now have gone to live in Switzerland with the family that first adopted them "virtually" but then came over in their car to take them home so they could end their days with a loving family, and still together.
Lily has now taken the idea a step further and started to approach the schools and the results are already coming in! One class in Laude School San Pedro has virtually adopted a puppy and Aloha College is introducing the programme into 7 of their classes and is now sponsoring 7 dogs !
Little did Lily know how this incentive would turn out, but with the schools now also supporting the "Virtual Adoption" programme there is hope for Triple A yet, plus a slew of new candidates to walk all those dogs every week!
See you at Triple A on Saturdays for "walkies" and see the dogs and cats awaiting to be adopted or virtually adopted from the Triple A Website – without you Triple A can't survive, but without Triple A, nor can Marbella!
See Lily Van Tongeren every week on MarbellaNOW with up-dates.
www.tripleamarbella.org – Monthly membership just 5€